WITH NEW BIOTECHNOLOGICAL ACTIVE INGREDIENT
This unique serum leaves the skin velvet while decreasing the appearances of fine lines and wrinkles. Its anti-aging and moisturizing benefits help skin recover its natural radiance. Hydralift Serum is Formulated With GPAG®* and a new biotechnological active ingredient** from sweetened black tea with lifting, anti-aging and smoothing properties.
ACTIONS AND BENEFITS
- Decreases the appearances of fine lines and wrinkles.
- Helps skin recover its natural radiance.
- Helps skin restoring its tonicity and density.
- Fast penetration, non sticky.
- Repairs and moisturizes the epidermis.
ACTIVE INGREDIENTS
-**BIOTECHNOLOGICAL ACTIVE INGREDIENT FROM SWEETENED BLACK TEA FERMENTATION: Anti-aging, densifier, smoothing and skin radiance.

- *MARINE ACTIVE INGREDIENT OBTAINED FROM PLANKTON: With a high energizing potential, it stimulates cellular metabolism, protects cells against environmental stresses (anti-radical), it helps skin restoring its tonicity and density.
- QUICK BREAKING GELLING AGENT: Freshness sensation, fast penetration, non sticky
- SHEA BUTTER: Emollient, repairing, healing and moisturizing.
USAGE Apply Hydralift Serum morning and night to face for a youthful radiant look.
PRESENTATION Airless 30 ml/1 oz.
SUBLIME DÉCOLLETÉ
Formulated with a firming and biotechnological active ingredients Sublime Décolleté addresses loss of firmness, elasticity and dehydration. It also acts as a veritable skin sculptor to reshape the bust.
LUXURIOUS CLEANSING CREAM
This soft luxurious concentrated cleansing cream has a honey-like texture! Unctuous and smooth-flowing, this cream helps eliminate deep impurities and make-up. Enriched with HydraEco it soothes, repairs and rejuvenates skin.
REVITALIZING LOTION
Revitalizing Lotion formulated with Tensine® restores facial firmness, leaving skin youthfully smooth and radiant. This lotion rebalances skin and helps neutralize environment aggressions before they can cause your skin to look prematurely aged.
MADE WITH 97% NATURAL INGREDIENT

Darling Serum targets simultaneously several signs of aging. Formulated with white rose extract, it restores light
and radiance. It also acts on the dermis, which is responsible for the structure of the face, restoring the volume of its
youth. It targets five major anti-ageing actions to:
- Detoxify the epidermis and restore glow to the skin
- Reinforce the dermal support tissues
- Restore springiness to the skin
- Reduce skin inflammation and wrinkle depth
- Lift the cheekbones, limit slackening skin on the neck, and smooth wrinkles in the eye contour area.
Darling Serum redefines facial features by increasing the cheekbones volume of 5 % in average*. A plumping effect
is measured at 76 % of volunteers.*
A source of true youthfulness in the form of a serum-emulsion as velvety and pleasing to the senses as the caress of a rose petal.
*In vivo test on 21 volunteers during 28 days.
ACTIONS AND BENEFITS
• Global anti-aging serum
• Redefines facial features and has a plumping effect
• Lift the cheekbones*
• Restores Light and radiance
INGREDIENTS PERFORMANCE
• Wihte rose extract: enhances cellular metabolism, fights against pollution and improves skin radiance
• Crystal drops of pistacia lentiscus extract: stimulates fibroblasts cellular metabolism and improves
dermic extracellular matrix structure – plumping effect
• Biotechnologic polysaccharide: moisturizer
• Magnolia roots extract: fights against aging
• Edelweiss extract: neutralizes oxidative stress, tightens neckskin, raises the cheekbones and smoothes
eyes area wrinkles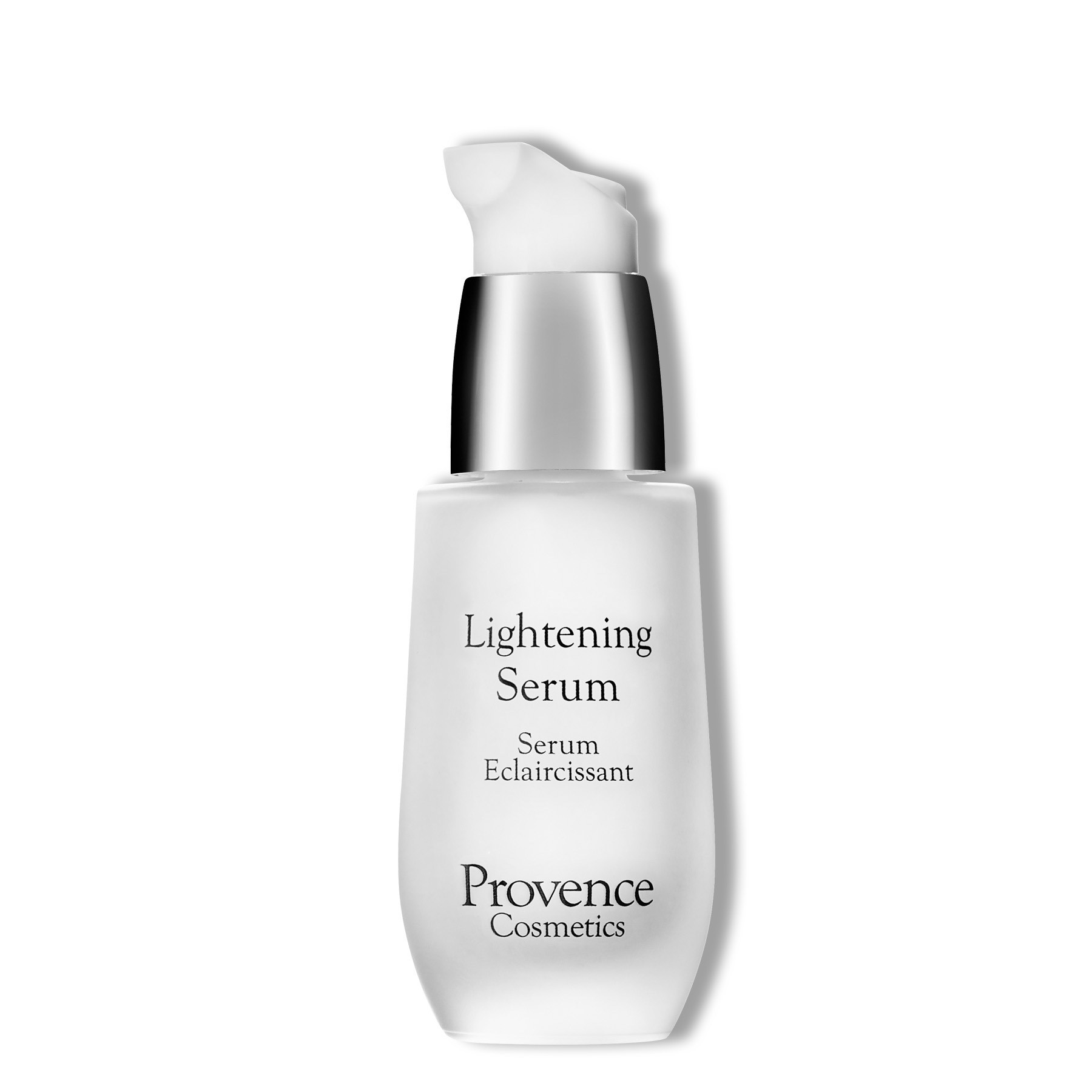 This serum has advanced lightening technologies to achieve ultimately a brighter skin–flawless and completely radiant complexion.
ACTIONS AND BENEFITS
• Especially formulated to remove brown spots unsightly and preserve the beauty of your skin. For a brighter complexion.
INGREDIENTS PERFORMANCE
• Bearberry extract: Lightening properties, astringent and rebalancing. In addition the astringent properties of Bearberry tighten the pores and unify the complexion of the skin.
• Cucumber extract:Its astringent action also limitsaccumulation of dead cells (loaded
with melanin) to sebum andlightens the complexion. It gives the complexion a fresh and satiny shine.
• Licorice extract :Its glabridin content gives it inhibitory properties of melanogenesis.
• Hibiscus sabdariffa (roselle) extract: Lightening agent, reduces brown spots and unifies the complexion because of its concentration of pyruvic acid with properties superior to those of AHA fruit acids. Has no irritating effect, due to the presence of mucilage.
HOW TO USE
Apply morning and night on face and neck.