A delicious pink silky smooth texture erasing the appearance of orange peel skin and encouraging the elimination of excess water. Formulated with three high-powered active ingredients night Minceur will help refine your figure by acting at several levels: - Boosts lipolysis, thanks to the pre-lipolytic action of a pink pepper extract - fights against cellulite (fat burning, stimulation of collagen synthesis) - Improves skin microcirculation to reactivate the elimination of waste that accumulates in the tissue, due to the compression of blood vessels by large-sized fat cells. Formulated with a moisturising active ingredient, makes it the perfect ally for minimising cellulite and dimpling, without dehydrating the skin.
ACTIVE INGREDIENTS
- Red algae extract: Improves skin microcirculation.
- Pink pepper extract: Fat burning properties.
- Calcareous alga extract: Anti-cellulite active ingredient.
- Polysaccharide obtained by enzymatic biocatalysis: Active ingredient that regulates the skin's microflora and intensely protects the epidermis.
- Vegetable origin moisturizing ingredient (apple, watermelon and lens) : boosts immediate moisturization, aquaporins'activity and improve cell cohesion.
- Vegetable glycerin: hydrating, humectant that maintains water at its contact.
- Hydro-alcoholic gel.
*Clinical test conclusion
/Lipogenesis test and visualization of product effect
Evaluation of the effect of SLIM GEL on lipogenesis
According to the results obtained in test conditions SLIM GEL tested at 0,025% and 0,05 % decreases respectively -23% and -31% the production of triglycerides in human adipocytes obtained from pre –adipocytes.
BIOSLIMMING SMOOTHING SERUM
A smoothing serum which targets the skin's firmness and aids drainage. It is ideal for use as a preventative treatment as it slows down the accumulation of fats, maintains a smooth and firm skin and thereby maintains a slender silhouette.
BIOSLIMMING NIGHT MINCEUR 1
Formulated with draining essential oils of grapefruit and red tangerine, this very fresh detoxifying and draining gel stands out for its effectiveness and performance. Its light texture has nosticky effect and gives a silky and smooth skin. It improves blood circulation and tired legs.
BIOSLIMMING TRIO
An award-winning at Home Body Care! This innovative Bioslimming Trio by Provence Cosmetics, which is highly concentrated in plant extracts, caffeine and essential oils, is designed to smooth and firm skin with moisture. The celebrities favourite!

DISCOVER OUR SUMMER ESSENTIALS 2016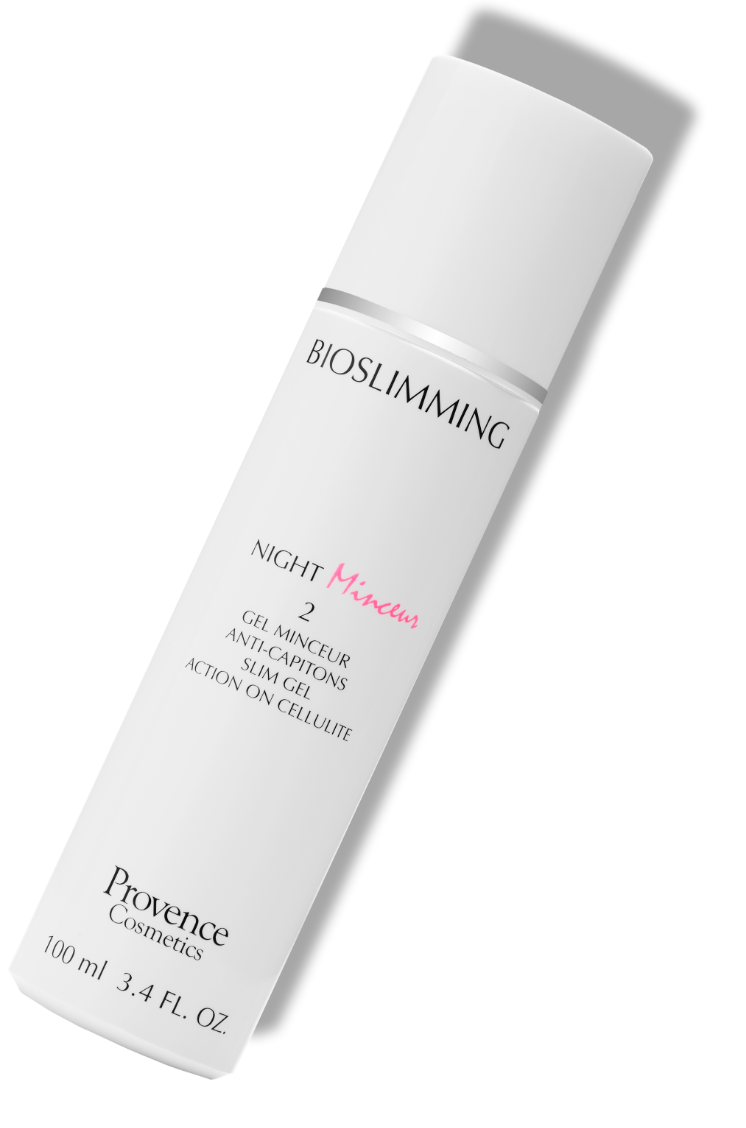 SLIM GEL
ACTION ON CELLULITE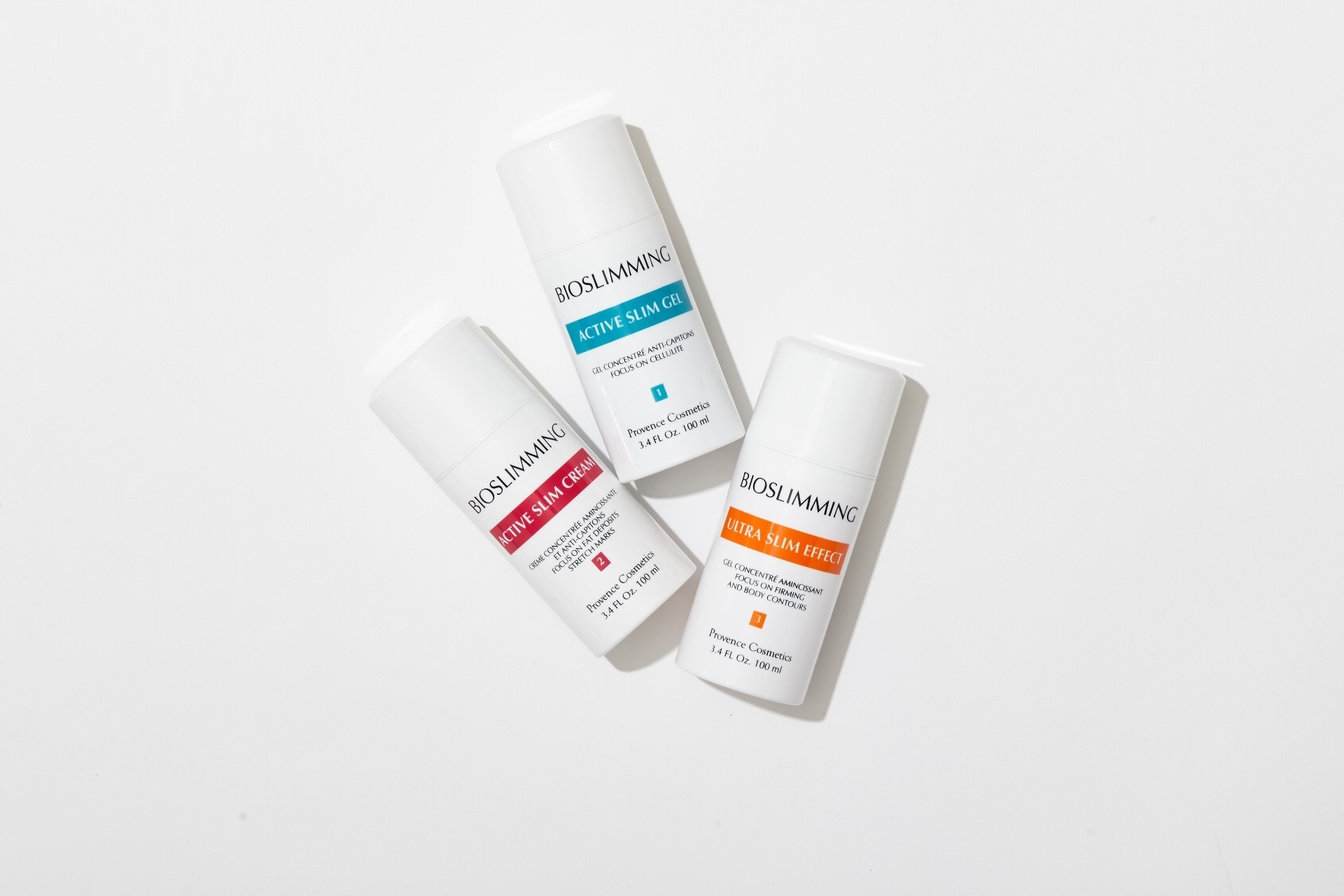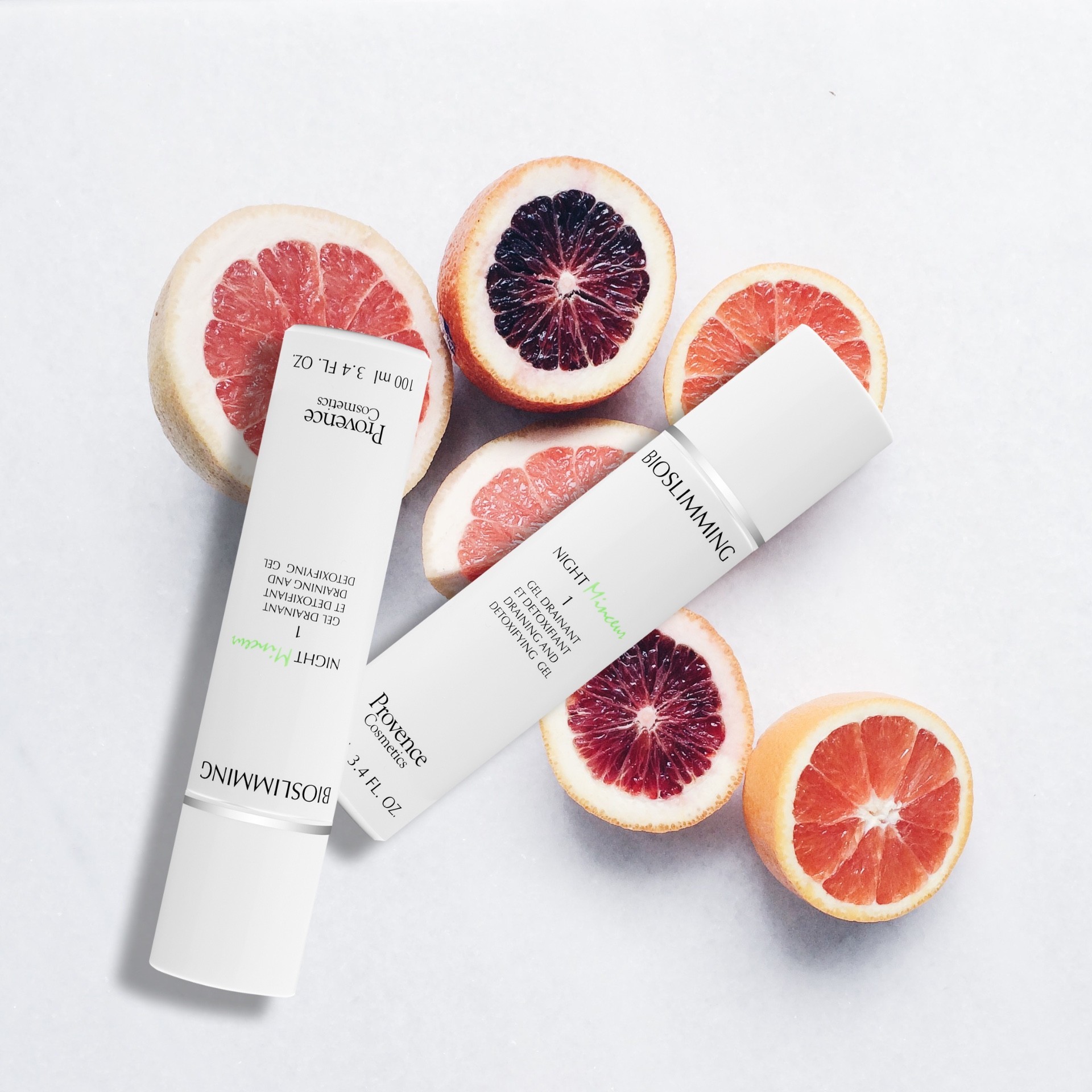 A delicious pink silky smooth texture erasing the appearance of orange peel skin and encouraging the elimination of excess water.